About Gin Mill Hollow
Gin Mill Hollow is a 3-piece Madison, Wisconsin-based semi-acoustic rock group. The band consists of Dan Plourde on electric guitar and uke-bass, Joshua "Juice" Giudice on the mandolin and Mark Norman playing acoustic guitar and upright bass. Vocal duties are shared by all three musicians, and their string-band approach is augmented by the use of Porchboard kick-drum emulators in lieu of a drummer for a little extra foot-stomping rhythm. Their sound incorporates elements of bluegrass, folk and Americana, and they draw from influences that include The Wood Brothers, Tom Petty, The Band, Neil Young, and Bob Dylan.
Beginning in the Fall of 2014, longtime friends Mark and Dan began playing together regularly at Madison's Up North Bar, taking on the name Gin Mill Hollow. It wasn't long before Joshua, aka "Juice" joined them on stage, singing and playing mandolin. Once the three musicians realized the musical chemistry they possessed as a group, the duo that was Gin Mill Hollow became a trio. The group took up residency at the Up North Bar in Madison, playing the first and third Monday of each month. It was during this time that they began to develop original songs as well as continuing to play songs by the groups that had influenced them as musicians.
Gin Mill Hollow has played several notable venues, including High Noon Saloon in their hometown of Madison and The Stoughton Operahouse, opening for local favorites The People Brothers Band and Wheelhouse. Gin Mill Hollow also had the opportunity to open for the indie bluegrass/jam band Fruition and has played bars and venues across the Midwest since their formation.
To date, Gin Mill Hollow has completed one project. Their debut album, "Love Is King" was released in 2017. They are scheduled to go back into the studio during the Winter of 2018, and plan to have their second album ready for release in the Summer of 2018.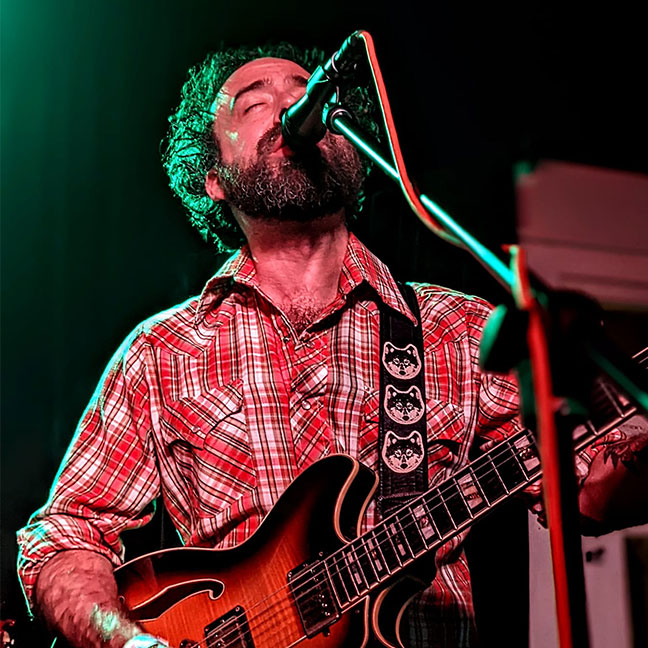 Dan "DPOTB" Plourde
Guitar / Uke Bass / Vocals / Songwriter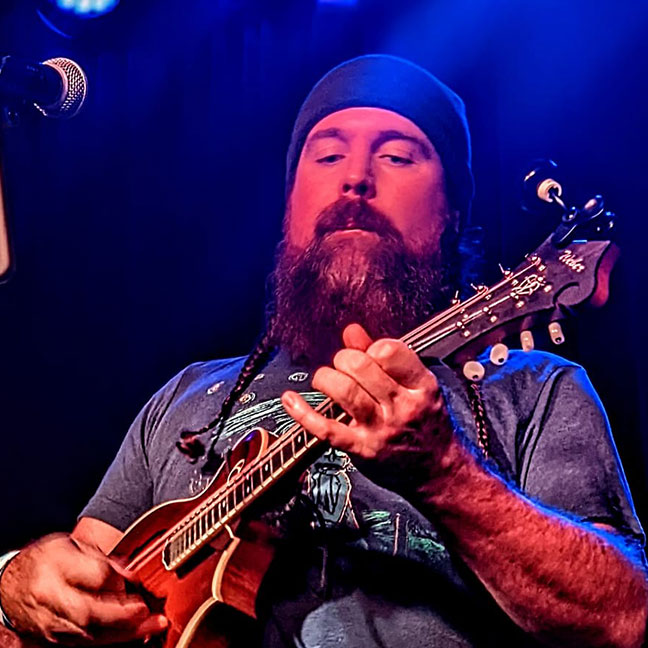 Joshua "Juice" Giudice
Mandolin / Trompone / Vocals / Songwriter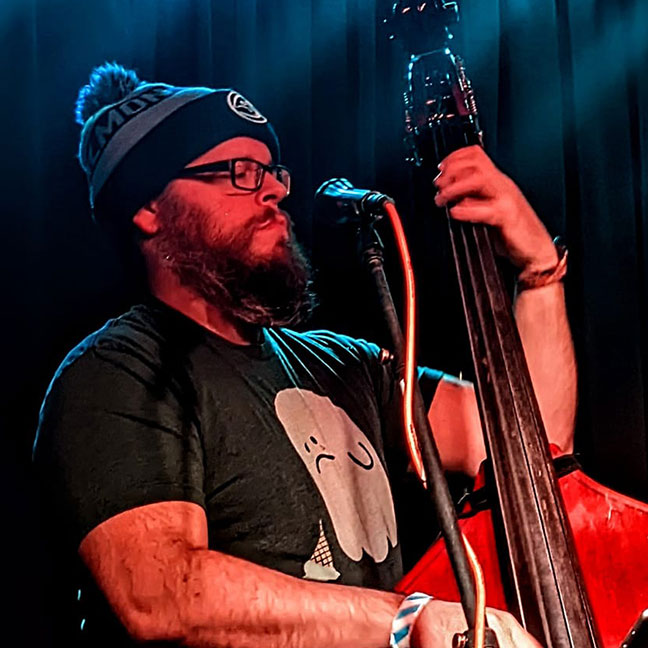 Mark "The Storm" Norman
Double Bass / Guitar / Vocals / Songwriter